About "Climbers of Fortune" (COF)
COF was born out of my wish to learn DirectX programming. It is therefore not much more than a "wrapper-project" I needed to develop my gaming engine TMCE (Tilman Mehler's cool engine). But again it would be unfair not to release the game to the public ;-). I can imagine it is the perfect game to be played at your job (when you were actually supposed to work).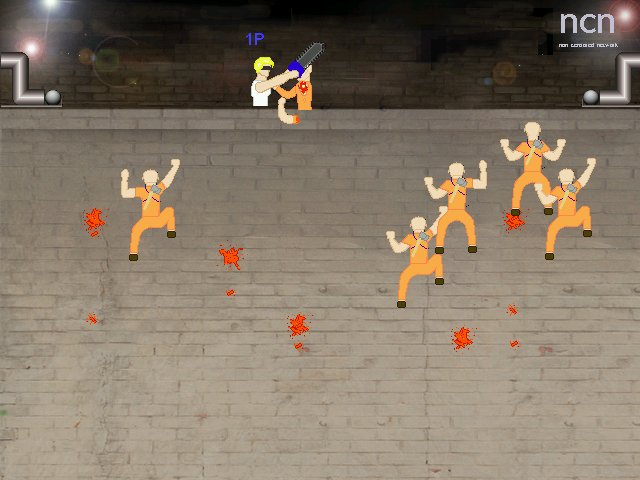 Awards:
"Scary, but hilarious." (Review @ 3D2f.com)
---
The Plot
COF is the next step in TV-Entertainment after Big Br*ther. You take the roll as a "Defender" (special kind government official) who has to defend a wall against incoming "Climbers" (volunteers hoping for medical attention). Refer to the Readme.txt for the full story. COF can be played with up to 3 players at a time, and that's what is most fun about it!
---
Requirements/Istallation
COF requires a PC with Windows95/98/XP and DirectX9.0 or later. Simply unpack the archive to any desired location on your harddisk and run "climbers.exe" to start the game.
Note COF is also mirrored by several Shareware sites.

---
Feedback
If You have any questions or comments concerning COF, feel free to contact me.

go to main main page